EAST ANGLIA WEDDING PHOTOGRAPHER
Norwich, Norfolk & Suffolk Wedding Photography Package Prices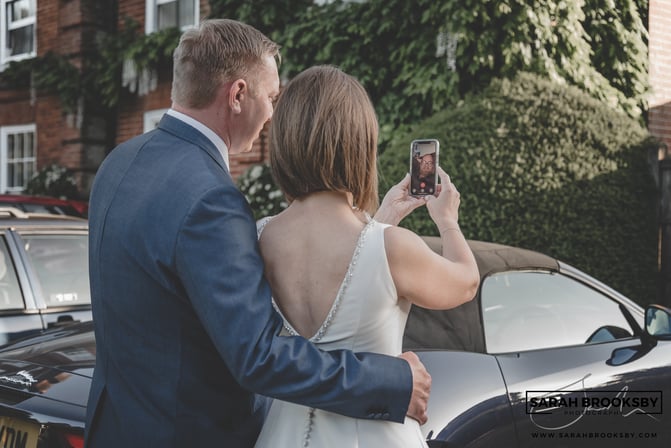 Memories are priceless, but wedding photography doesn't have to break the bank!

Award-Winning East Anglia Wedding Photographer
Internationally Published 35+ Times
Fully Insured & Qualified - Est. 2015.

FIXED PRICE WEDDING PACKAGES NORFOLK
ALL INCLUSIVE NORFOLK WEDDING PRICES


USB - PRINTS - PHOTOBOOK - CANVAS - ACRYLIC - ENGAGEMENT SHOOT - BEAUTY RETOUCHED - HAND EDITED IN HOUSE

FIXED PRICE WEDDING PHOTOGRAPHER NORWICH, NORFOLK & SUFFOLK
Award-Winning Norfolk Wedding Photographer
Internationally Published 30+ Times
Fully Insured & Qualified - Est. 2015.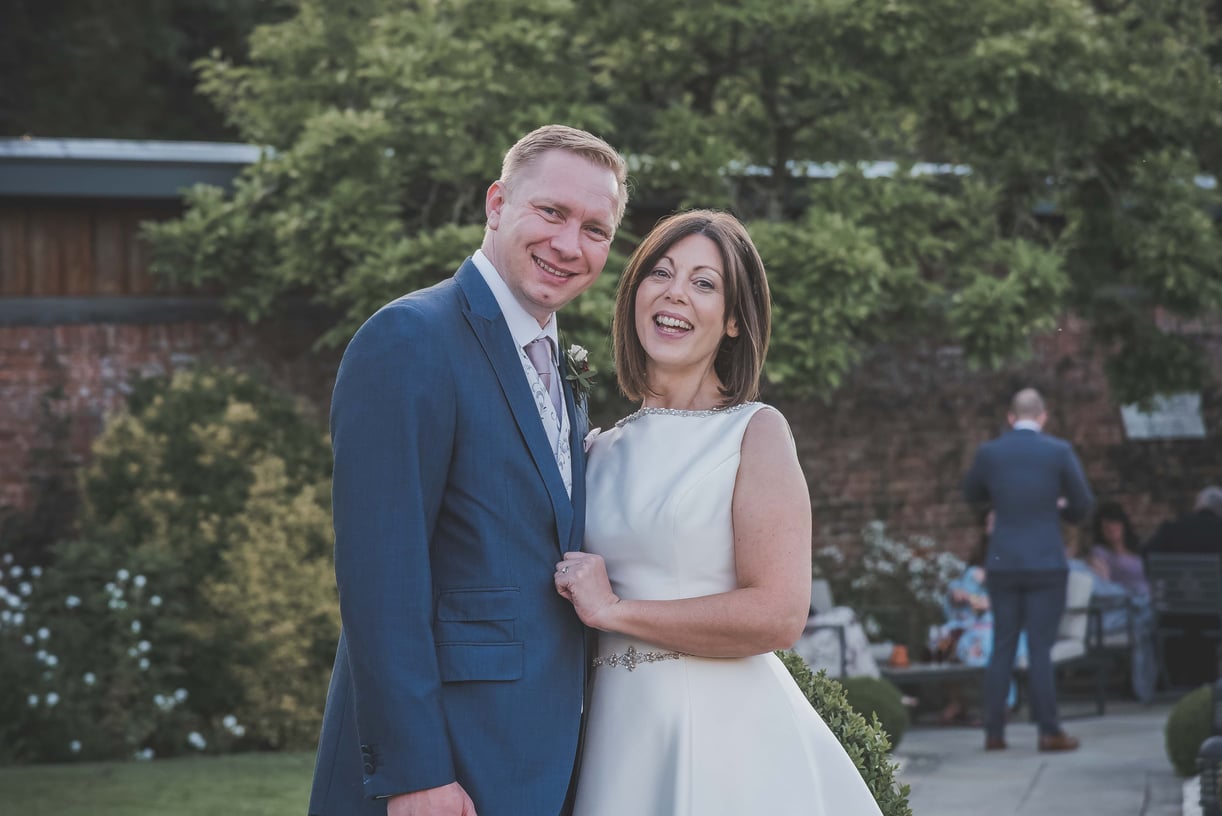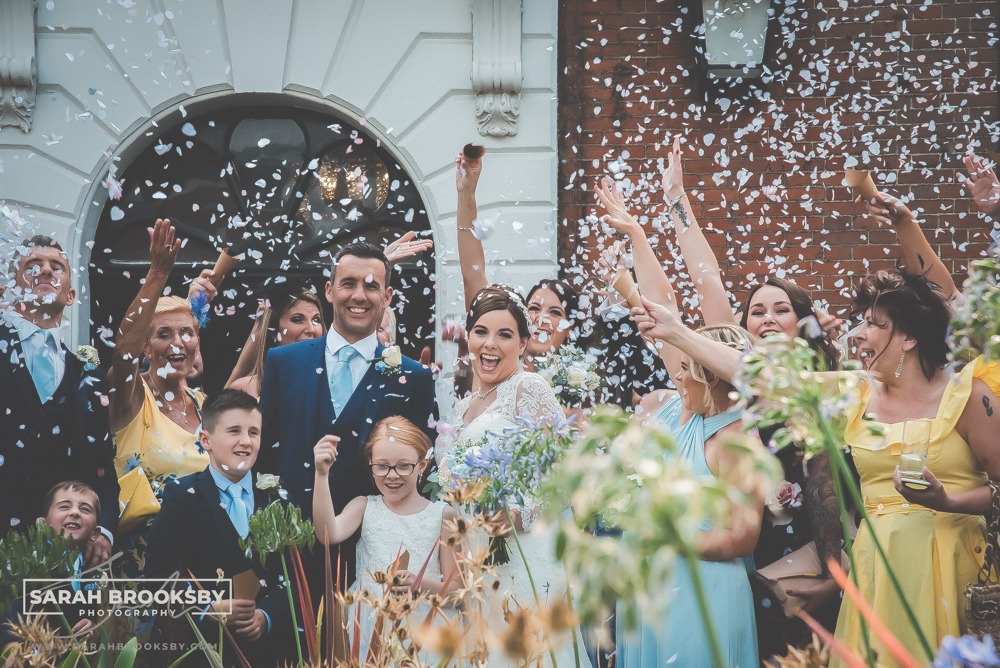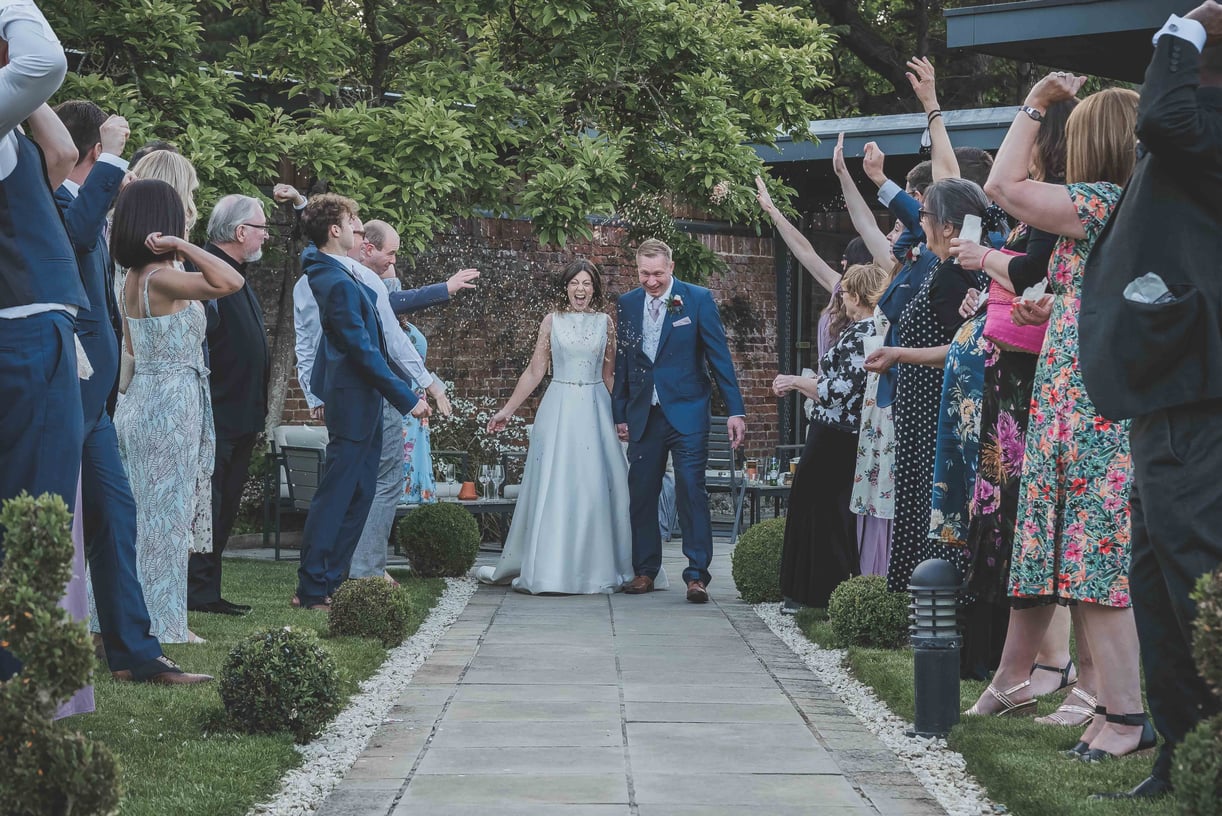 NORWICH, NORFOLK & SUFFOLK WEDDING PACKAGE PRICES
Looking for award-winning Norfolk wedding photography without the luxury price tag?

Memories are priceless, but photography doesn't have to break the bank! Memories fade as we grow older, but photos last forever.

From precious candid & natural moments to award winning bridal portraits worth hanging on your wall, each love story that I tell is unique. There's no repetition of someone else's wedding, and no set poses - each album is full of beautiful wall worthy portraits that are captured naturally and candidly using a documentary style with a small amount of posing & guidance where needed or wanted.

To keep things simple, I offer two wedding photography packages - one for longer weddings and one for your more typical length.

Not what you wanted? No problem! Build your own package by the hour and add on the prints and bits that you care about - tailored to suit every budget!
Silver Package
Engagement Shoot
Sharable Online Gallery
USB Drive With Full Album
Square Photobook
50x 6x4 Prints
5x Large Gloss Prints
Sold Separately: £1597.97
FIXED PRICE OFFER £999.99
Gold Package
Engagement Shoot
Sharable Online Gallery
USB Drive With Full Album
500x 6x4 Prints
10x Large Gloss Prints
Large Landscape Photobook
Archive Storage Gift Box
Canvas Print
Acrylic Photo Block
Sharable Video Highlights Show Reel
Invitation Design With Engagement Images
Thank You Card Design With Wedding Images
Bespoke Photobook Covers
Sold Separately: £2815.97
FIXED PRICE OFFER £1599.99
Build Your Own Platinum Package
Perfect for shorter weddings or tighter budgets!
Sharable Online Gallery
Digital Download
£150 Per Hour Fixed Price



FAQ:

My wedding was years ago, can I still buy prints?
Yes, you can! Prints are available for any wedding shot after 2016!
Older weddings may not still be on file - please get in touch for more information!

Can I tailor a package around my budget?
Packages don't quite fit with your day or your budget? Want something that isn't included? No problem! Get in touch and I can tailor a wedding photography package around your needs! Check out my build your own package if you don't want any printed extras!

Do you edit the images? Do you beauty retouch? Do you style the images?
All images are hand edited in house using specialist software that processes them from a unusable digital raw file into a usable jpeg that you can view on your phone or computer! I start with the beauty retouching - I whiten teeth, brighten eyes, enhance makeup, tidy hair, correct color casts and smooth out skin. I then move on to color grade the image and adjust the tone curves. Once this is done, I adjust the levels, brightness, contrast and sharpness. Distortion from wide angle lenses, vignette, moiré, chromatic aberration and noise are all treated and corrected. After this, minor tweaks are made until the image meets my exacting standards, then that image is ready to be added to the final wedding album! This process is repeated for every image, taking on average between 4-8 weeks depending on the wedding length and total number of images.
Add On Menu:
500x 6x4 Prints - £199.99
250x 7x4 Prints - £199.99
Canvas Print - £115.99
USB Album - £99.99
Square Photobook - £99.99
Large Landscape Hardcover Photobook - £199.99
Extra Photobook Pages - Large Landscape Photobook - £5 Each
Extra Photobook Pages - Square Photobook - £2.50 Each
Airbrushing - £25.99 Each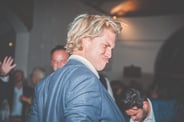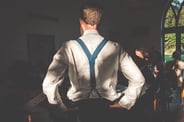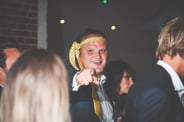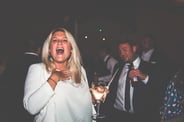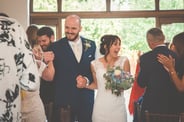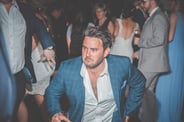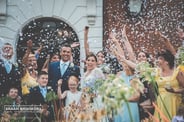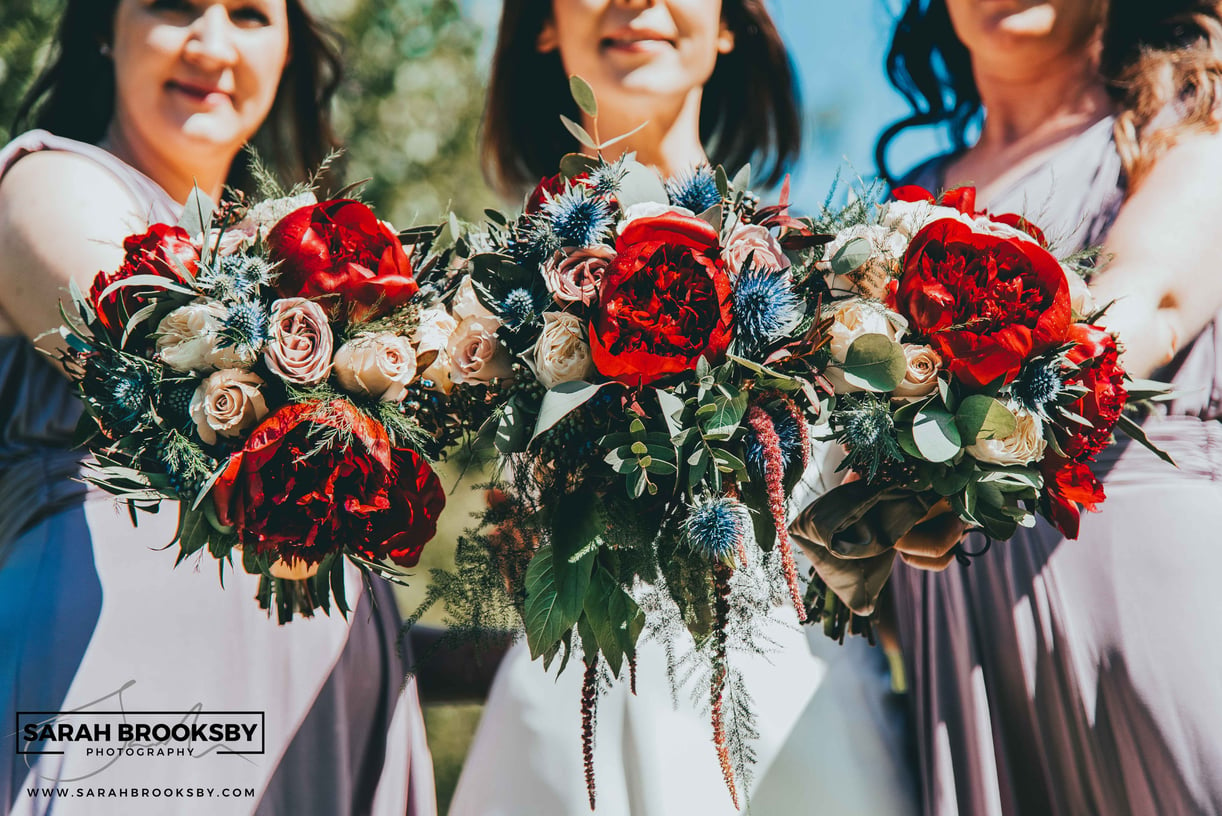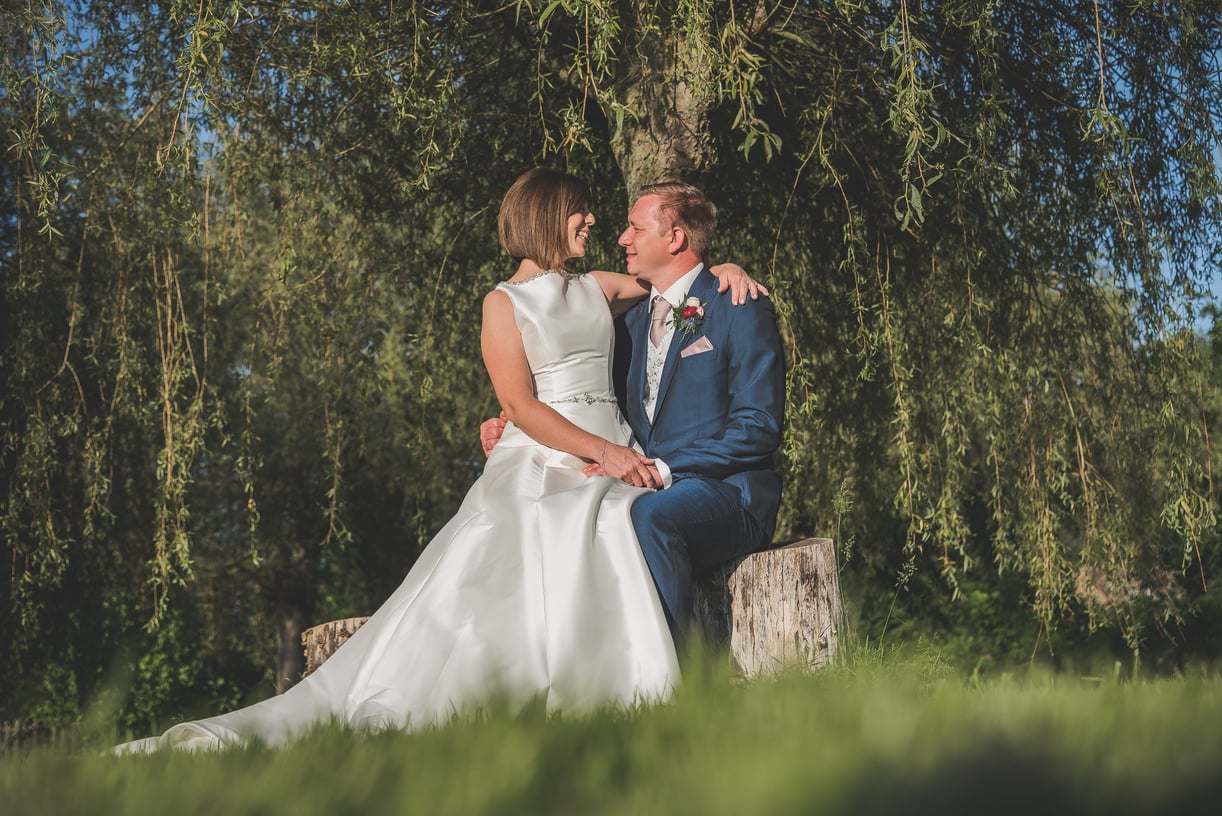 PROFESSIONAL PHOTO RETOUCHING - All photos include optional gentle beauty retouching, including teeth whitening & eye enhancement. Completely optional!
QUALIFIED PHOTO EDITING SPECIALIST - Your wedding photography specialist - all images are hand edited in house with my award-winning signature creative style and are gently beauty retouched to perfection with an experienced professionals touch. Qualified with two degrees, I'm a third generation photographer, Est. 2015.
COVID FRIENDLY BOOKINGS - 1 FULL YEAR TO REARRANGE FOR NO EXTRA FEES

LARGE PHOTO ALBUM - I don't restrict my image counts, you get exactly what was taken, including all of the beautiful natural, candid shots from the day with all images included in the price. The only things that get deleted are the blinkers, yawners and bad poses! No one wants to see grandad with ice cream down his face!
PRINTING RIGHTS INCLUDED AS STANDARD - Professional quality, full size un-watermarked photographs with full personal printing rights included!
DOWNLOAD INCLUDED - Full download of the wedding photo album is included in the price! Private password protected gallery available for no extra fees that you can share with your family and friends.
FIXED PRICE - No hidden fees or extras - all inclusive price with all images included in the price! Norwich, Norfolk, Suffolk & East Anglia wedding photographer with fixed price packages!

Norfolk wedding photography without the luxury price tag!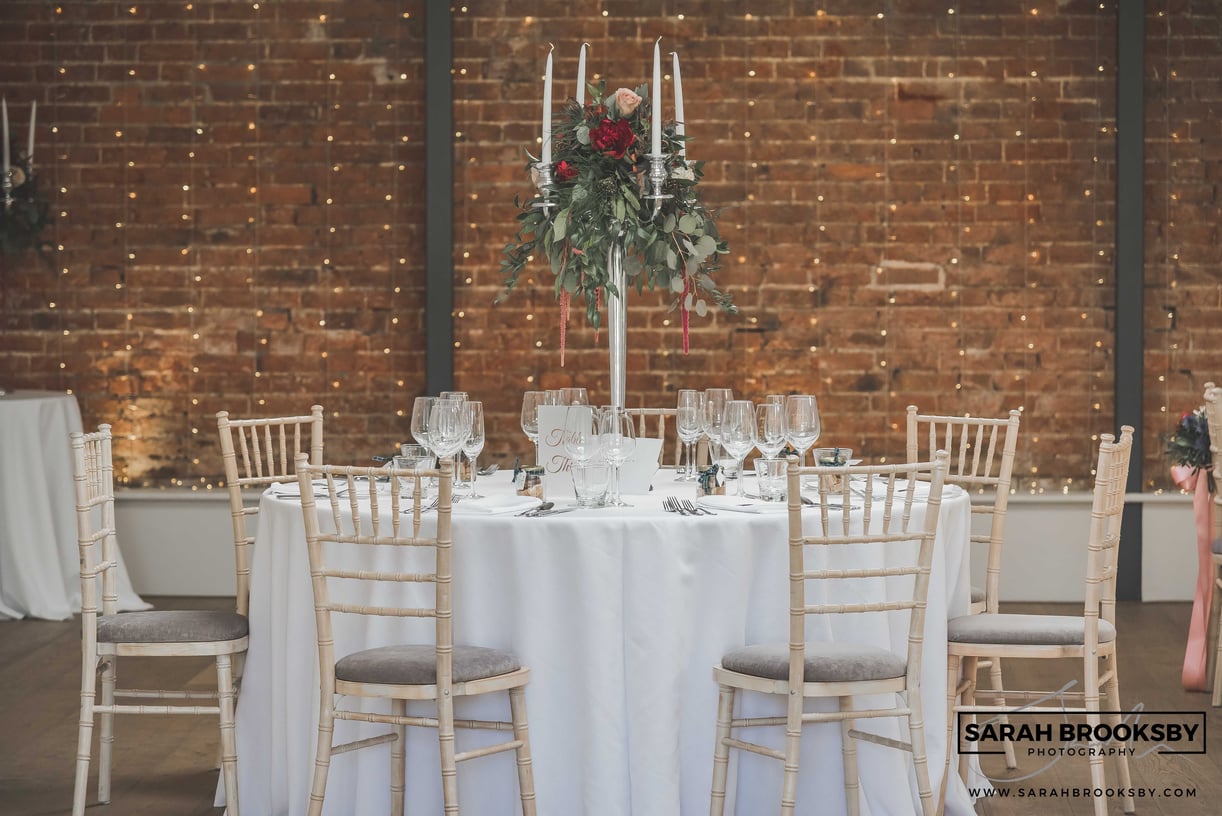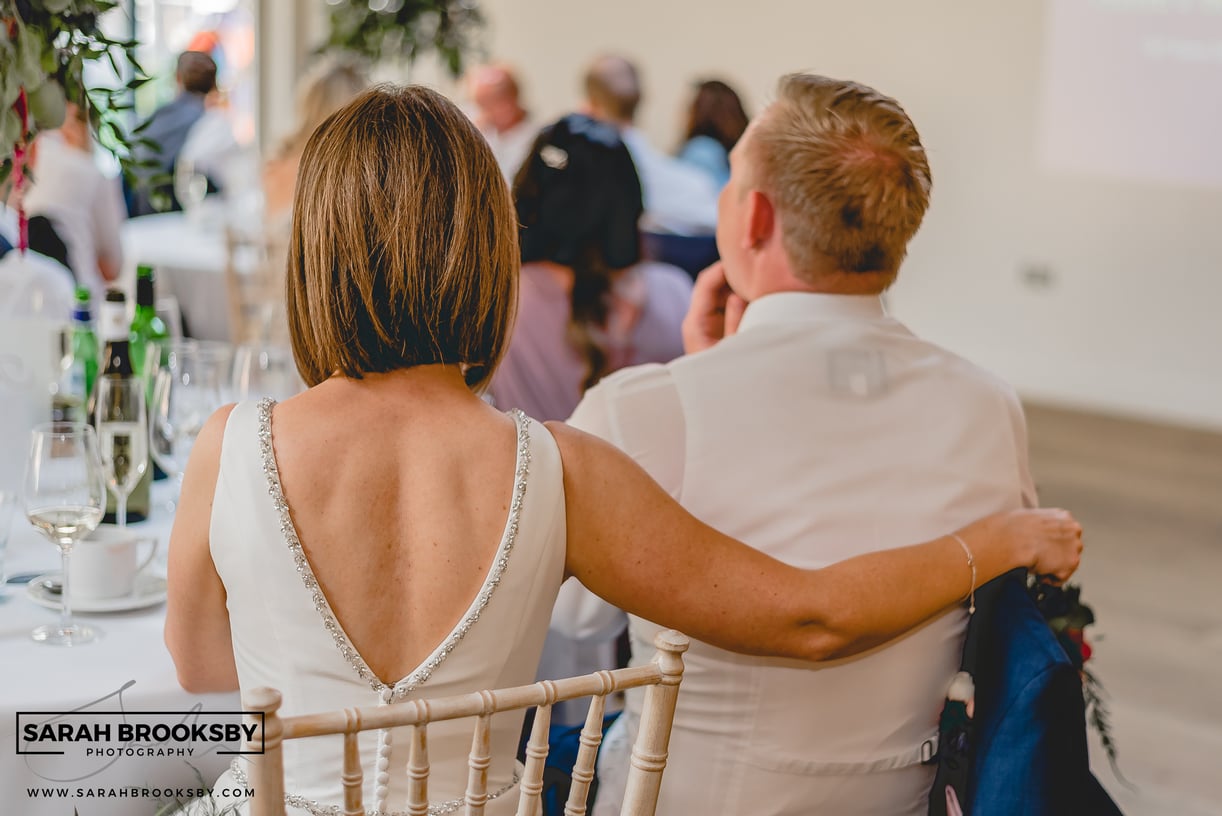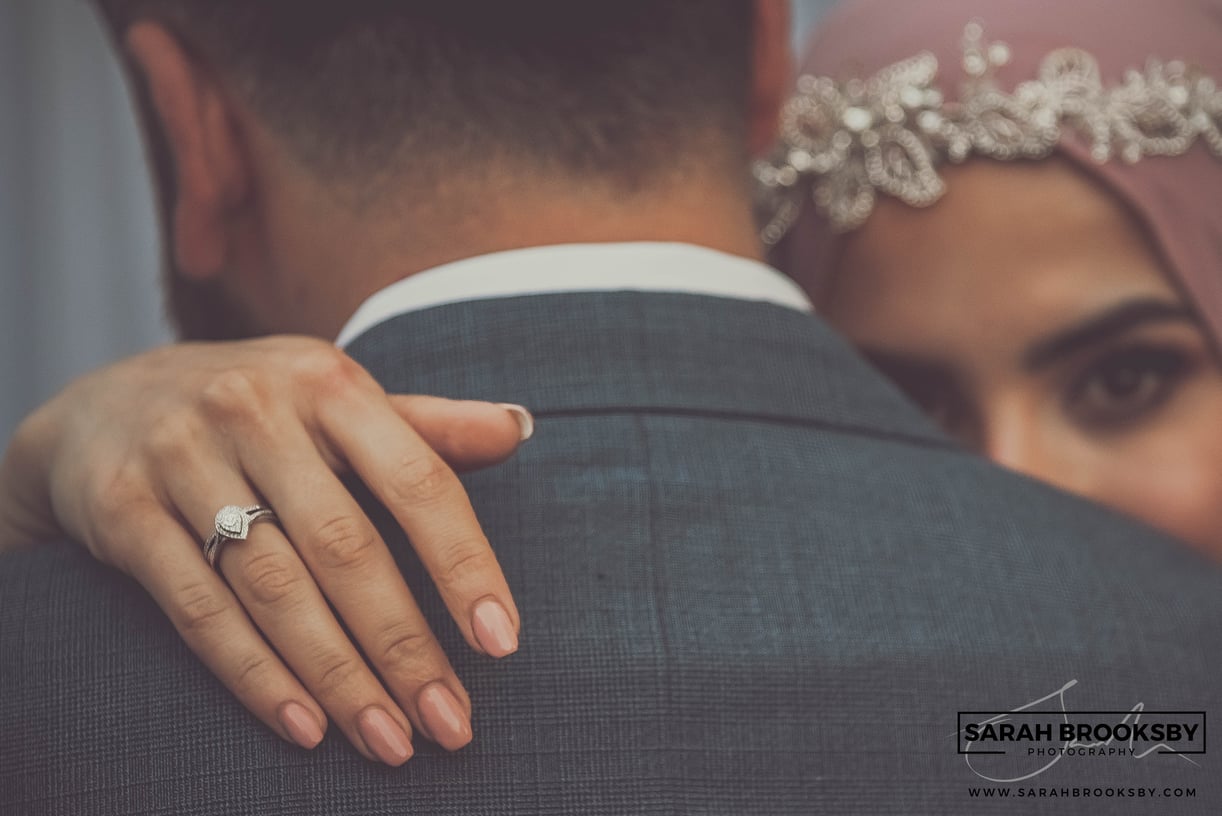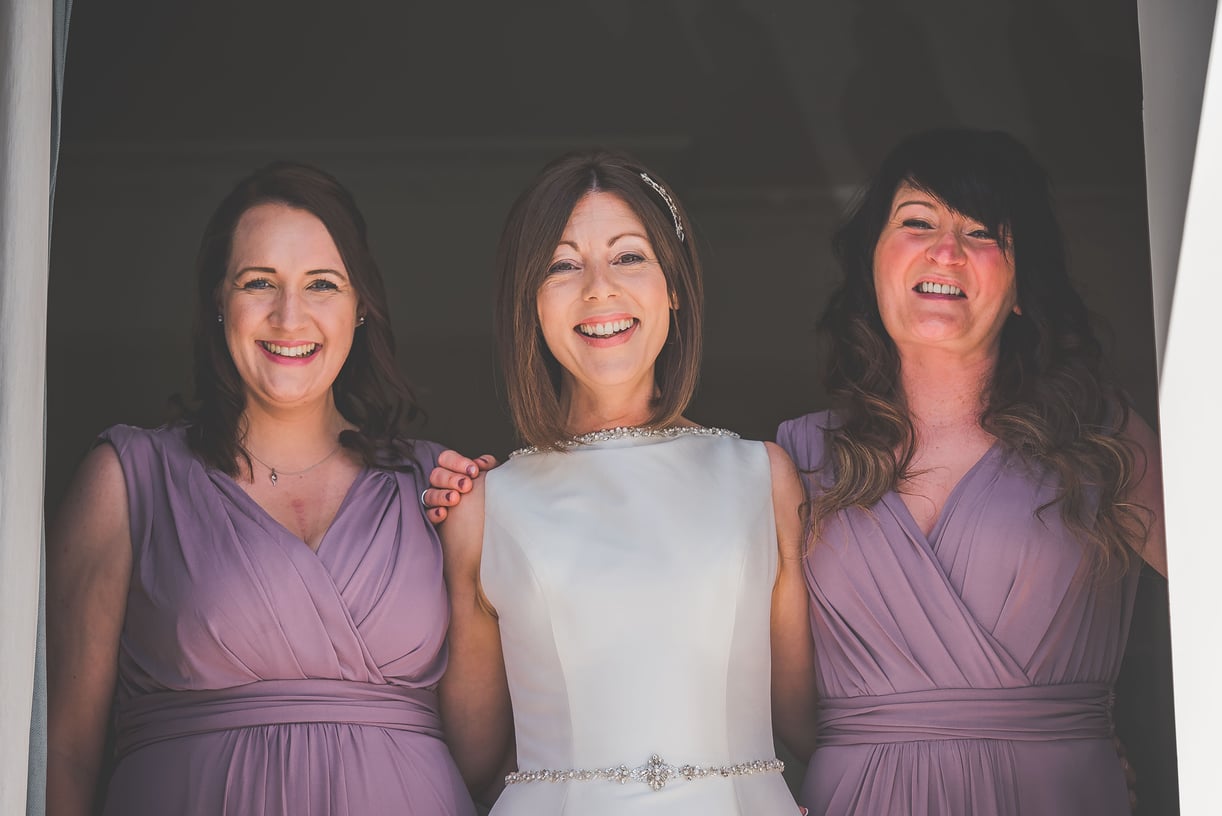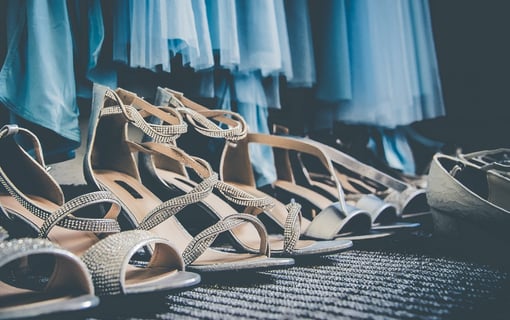 LAST MINUTE WEDDING PHOTOGRAPHER PACKAGES NORWICH NORFOLK & SUFFOLK
Looking for a last minute wedding photographer? Norwich & Norfolk last minute wedding packages with USB, Prints, Canvas & Photobooks! Large range of printed gifts available!

Est. 2015 with years of experience shooting last minute weddings! I've covered five last minute weddings in the first half of 2021 alone!

Creative, candid & natural last minute wedding photography - award winning & internationally published.

Suffolk & Norfolk last minute wedding photographer with fixed prices and no hidden fees!
For emergency Norfolk wedding photography coverage, please call 07771778118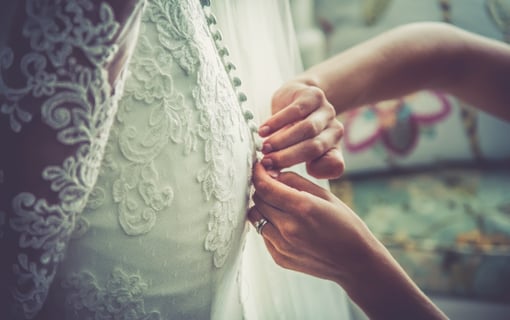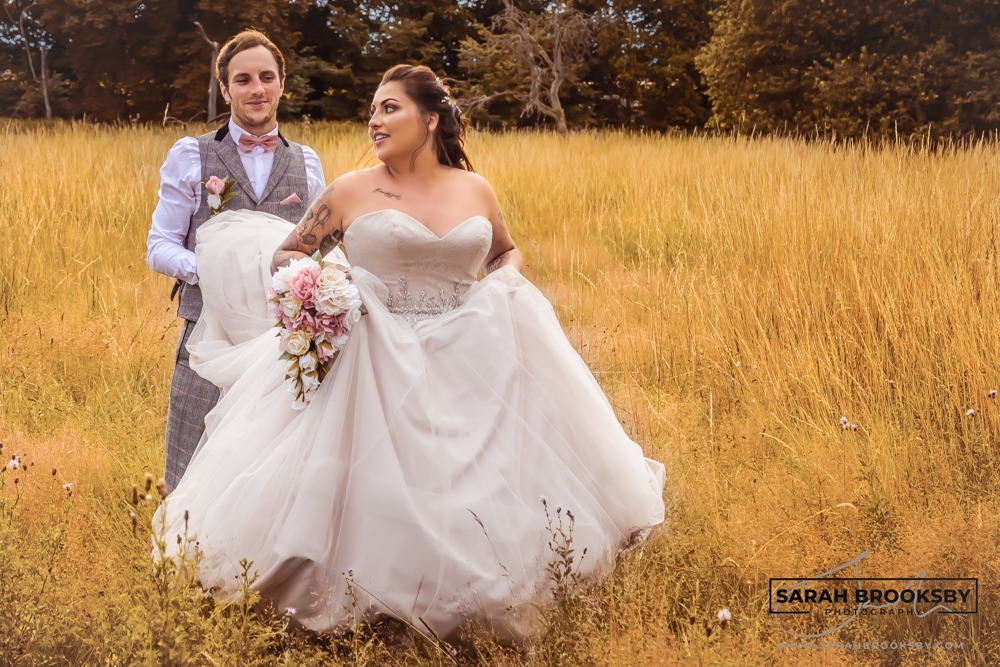 SMALL SELECTION OF KIND WORDS
WEDDING PHOTOGRAPHY PACKAGES NORWICH, NORFOLK, SUFFOLK & EAST ANGLIA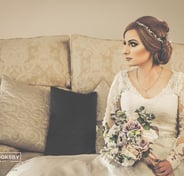 AMAZING - she did all asked, actually more than asked! Pictures slowly releasing over a month after really kept the magic alive! The pictures are beautiful magical so magical a magazine is interested! I have received soo many comments on our wedding pictures that it made it even more special. Thanks for capturing our memories that in many years our families will treasure
Mrs L - Norwich
Wedding Photographer Norwich
Lenwade Hall - White Pheasant Wedding Venue Norwich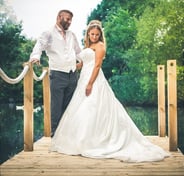 I give this amazing lady a 5* if I could I'd double it triple it! Her photography has amazed me! from the sneak previews which have had me on the edge of my seat. I re lived my magical day with out all the bumps(there was quite a few) had me in tears and lots of laugh out loud moments. Guest tell of how brilliant you & involved you got with the kids. I can't thank you enough!
Mrs N
Wedding Photographer Norwich Norfolk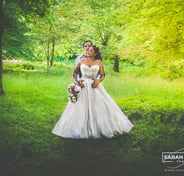 "Well what can I say.. Sarah is amazing!! Lovely lady and couldn't of asked for a better person doing my photos on my wedding day! She made me feel at ease & so comfortable. I'd recommend Sarah to be anyone's photographer. She truly made my day great!! My pictures are just wonderful what I hoped for and more, so blessed."
Mrs B
Wedding Photographer Caister Hall
Amazing amazing amazing! Sarah stood out to us in our search for our photographer because her finished pics were unique and stunning.. We are so happy with our finished photos. Was a great day and so thankful to Sarah for capturing it for us. Memories will last forever. Highly recommend Sarah Brooksby Photography xx
Mrs L
Wedding Photographer Sprowston Manor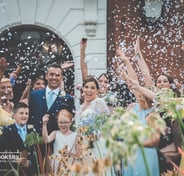 "Myself and my husband can not thank Sarah enough, not only did Sarah direct us in every way she could, she made us feel so at ease and so comfortable, our photos are out of this world even though I hate my photo being taking Sarah has given us some wonderful photos to look back on to remind us of one of the best days of our lives, I can not recommend her enough"
Mrs S
Wedding Photographer Ipswich, Suffolk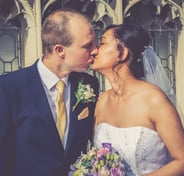 "This lady is absolutely amazing!! I hate having my photo taken but she put me and ease & made the whole photo part fun! The photos were quickly edited and bought a lump to my throat! Captured my day perfectly & the way I wanted! I never thought they would be that beautiful, I am over the moon! I can not pick one tiny fault, I can't thank her enough!"
Mrs W
Wedding Photographer
Ipswich, Suffolk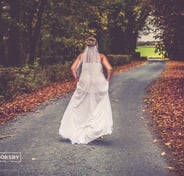 "Sarah took a very specific creative brief from us and blew it out of the water! She did so well that we were shocked as we were very specific - my husband was a photographer when he was younger!

We're over the moon with our album and we've already had loads printed out! Editing time was super quick too!
Mrs P
Wedding Photographer
Norfolk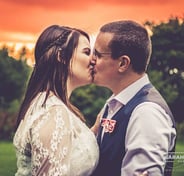 "Sarah was excellent! We enjoyed posing for the camera because she is so friendly with a great sense of humor. Her compositions of us, our guests and the details at Norwich Castle were remarkable. She found creative and interesting perspectives - much of which we missed! Perfect record of many special memories. Sarah is clearly passionate, skilled and experienced in her craft!"
Mr G
Wedding Photographer East Anglia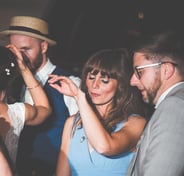 "Sarah was booked as our second photographer and the images are breathtaking! We booked her to cover groom prep and after dark, the men kept telling me how amazing she, they had so much fun! The photo are amazing, I love them so much! She did a great job with some really hard men to photograph! I'd recommend to anyone. We've already booked her again!"
Mrs C
Wedding Photographer Norwich, Norfolk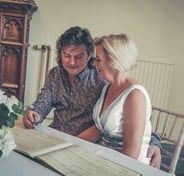 "Sarah took our photos for our private last minute wedding at Norwich Castle Registry Office. We haven't put our photos online due to privacy, but we absolutely love them! We've already printed one to go on the wall!! We can't recommend Sarah enough - she did exactly what we wanted, how we wanted it! Her images are stunning!
Mr C
Last Minute Wedding Photographer Norwich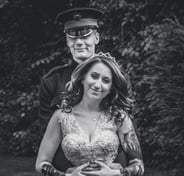 "Sarah was an amazing photographer for our shabby chic chilled wedding atmosphere.

We asked for natural and candid shots and that is exactly what we got!
Mix of wall shots & true life!

Great memories to cherish. Can't recommend her enough! x"
Mrs B
Wedding Photographer Suffolk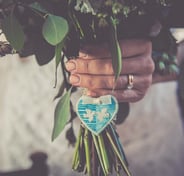 "We got in touch with Sarah because she was recommended to us as a last minute wedding photographer for our wedding in Norfolk! With only 48 hours notice she did an outstanding job - if I had the cash she'd get paid double! Can't recommend her enough, especially if your planning a last minute wedding like we were! She is excellent with good prices too!"
Mrs H
Last Minute Wedding Photographer Norwich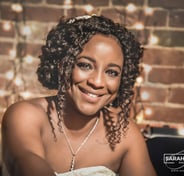 "I found Sarah online and got in touch with her to be my wedding photographer.
She done an amazing job on the day and kept me will informed in the lead up. She photographed the ceremony and reception in mixed candid & posed.

Editing time was really quick as well! I would highly recommend her!"
Mrs W
Wedding Photographer Suffolk & London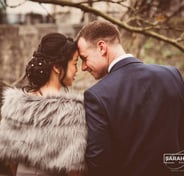 "Sarah covered our last minute wedding photography - she created so many wonderful photos of the day, some in black and white, some in color, with styles. An awesome and talented lady!!!

Not only did she save the day at such short notice, but she made to day too!! We are over the moon with her work. We can't recommend her enough!"
Mrs S
Wedding Photographer Norwich Norfolk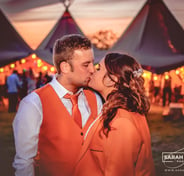 "Sarah took the best photos of us that we've ever had done - we can't recommend her enough! We hate photos but we felt so comfortable! To this day I am still in contact with Sarah. She is a absolute diamond that deserves recognition for the hard work and the kind caring way she treats her clients. I can't recommend enough...I mean just look at her pictures!!!
Mrs L
Wedding Photographer Norfolk & Suffolk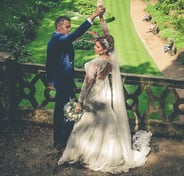 "We booked Sarah for our wedding at The Reading Rooms, Alby.
She led us with creative directions as she had already shot there before which was amazing! She knew all the good spots and how to get the most from the venue! The album is amazing and we'd recommend her to anyone. Thanks again for the beautiful memories."
Mrs T
Wedding Photographer Norfolk, Reading Rooms Alby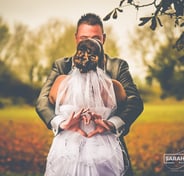 Throughout the day Sarah was fantastic, she captured the most beautiful of pictures and went above and beyond to make sure that we were happy with everything she was doing. We received our final wedding album and couldn't be happier with the pictures that Sarah had taken, there was even some of myself that she had taken that took my breath away.
Mrs H
Wedding Photographer Norfolk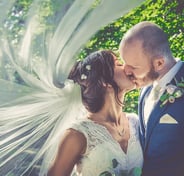 "Sarah shot our summer wedding at Norwich Assembly House and as you can see, she did an amazing job! The photos are out of this world and I normally hate having my photo taken! She went above and beyond to make sure we got what we wanted from our day, we really can't thank her enough. She's a lovely person who will do anything for you! Perfect photographer!
Mrs B
Wedding Photographer Assembly House Norwich
NEW ONLINE STORE

BUY PHOTO SHOOTS & GIFT CARDS
PRINTS, USB, PHOTOBOOKS, ACRYLIC BOARDS & MUCH MORE!
You didn't come this far to walk past the shop door...

Take a peak at what prints you can buy after your wedding or engagement shoot!

Follow to save the date 😉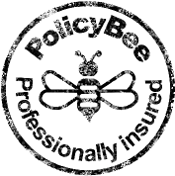 NORFOLK & SUFFOLK PHOTOGRAPHER
CONTACT
Sarah Brooksby Photography, Norwich, Norfolk

Norwich, Norfolk & Suffolk Photographer

Covering All Of East Anglia