RECOMMENDED SUPPLIERS, COMPANIES & WEDDING VENDORS
We all know how hard it can be to find suppliers or companies that you trust for your event or special day so let me take some of the guess work out of it for you and list some suppliers who I have worked with, trust and recommend to my clients.

Read a little about each supplier and why they made it to my list of trusted vendors!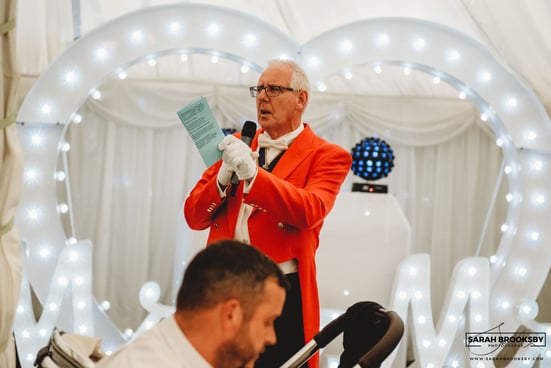 How do I become a featured supplier?
Do you guarantee the suppliers listed on this page?
Do you work with the wedding suppliers listed on this page?
Only suppliers that I would personally recommend are featured on this website, but I don't tend to approach people about listing features so if you've worked with me before and I haven't asked, it doesn't mean that I wouldn't include a feature on this page so it's always worth getting in touch with me!

To apply to become listed on this website please send me an email to discuss your listing on this page. I will need details about your company, contact details and an image to use if I do not have one of you that I have taken myself.
Due to the nature of any business I cannot guarantee any of the vendors or suppliers listed on this page. I do guarantee that they have performed amazingly and exceeded expectations in the past, but I cannot guarantee any future work or bookings and any suppliers listed on this page are listed as recommendations only and you must use your own judgement to ensure that they are suitable for your wedding or event.
All of the wedding suppliers listed on this page are featured because I trust their professional skills or because I have previously worked with them and I have seen first hand the amazing job they've done for each of my clients! If a supplier is listed here they are either a vetted and recommended supplier or a personal friend. All suppliers are checked over and approved before being featured on this list.
RECOMMENDED WEDDING SUPPLIERS & VENDORS
The Verdict:

Steve is a long time personal friend of mine and an excellent vendor for anyone looking for an event or wedding DJ! Steve started Your Disco Norfolk in 2016 and he can REALLY put on a good show! Steve comes highly recommended from myself for any musical needs, he's always busy with his ever growing roster of clients. Steve's events come fully equipped with lights, mics and everything in-between! Steve is a lovely guy and he really makes the events he covers special with his personal touches and his excellent hosting skills! You will not be disappointed with Steve or your service from Your Disco Norfolk.

About Your Disco Norfolk:

Your Disco Norfolk offer a professional, dedicated and completely competent wedding and party DJ team! They use a superb lighting system which enables them to create any atmosphere you desire from a romantic backdrop to a full on nightclub effect! They use around the room uplighting to enhance the mood of your event and can be fully customised to any colour theme. They offer a huge amount of music from all decades and genres - the list is endless!

Wireless microphones are available to be used for wedding speeches or general speeches, announcements and for any karaoke moments! Your Disco Norfolk is fully insured with all equipment PAT tested and up to date. As a part of the service, Your Disco Norfolk offer little extras free of charge - haze, bubbles and snow - venue permitting. They have different sized setups to accommodate various different venue shapes and sizes and are the perfect fit for any sized venue.

To ensure that you get the music that you love at your wedding or event, Your Disco Norfolk can provide a playlist of tracks sent to you before your booking date as well as taking requests from guests on the night itself. A genuine mirror ball is used during wedding first dances as Steve feels that it gives a much better effect vs modern LED lights to ensure that your photographs come out the very best that they can, after all, it's the littlest of things that add up to amazing!

To contact steve and the team, email info@your-disco-norfolk.co.uk or call 07585 755102 for a no obligation quote for your wedding or event coverage. For more information, see their official website https://www.your-disco-norfolk.co.uk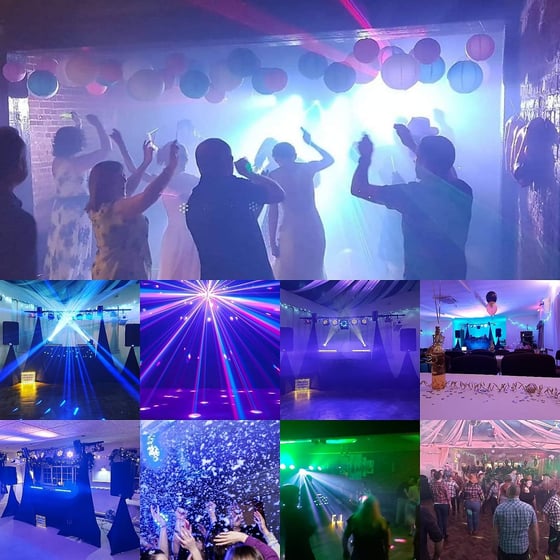 NAME:
Your Disco Norfolk

BUSINESS:
Wedding & Event DJ

PRICE:
Excellent

QUALITY:
Excellent

STYLE:
Flashy, Fun, Glam, Weddings, Disco, Modern, Classics, Soft, Rock, Pop, Indie, Club & More

The Verdict:

Lee Vann is not only an amazing person, but also a very talented singer, musician, guitar player, keyboard player and many things inbetween! This amazing musical talent comes branded under the name "Norfolk One Man Band" and its a truly apt name for this multi faceted musician! Lee pulls out all the stops to put on a great show at your event and truly gives a spectacular show! Lee is extremely approachable, he's so much fun to be around and he has the exact sort of sense of humour to make your special event even more special! He's extremely gracious with taking requests for songs and he goes that extra mile to ensure that your guests feel special, serenading them with their personal music requests wherever possible so that your guests won't forget your big night!

About Lee Vann:

Lee Vann is a very talented multi instrument player from Norfolk, covering all of East Anglia for weddings, events, parties, cooperate events and more. Lee gives a personal touch to every single event that he covers and he's very passionate about music. His beautifully unique style of live looping will leave you and your guests wowed by his performance! Lee's coverage of your special day includes his vast repertoire of music from modern to classic using piano, drums, live guitar, effects pedals and more to recreate the sound of an entire band by one man! Lee is not only extremely professional and approachable, but he also has the amazing ability to engage any audience with his brilliant personable showmanship! Lee also covers corporate events and has covered large scale events such as for Chapelfield Shopping Centre, The Football Association, Aviva, David Lloyd Gyms, Waitrose, ATPI, Norwich City Amateur Boxing Club and the Eastern Daily Press.

To contact Lee, email: norfolkonemanband@hotmail.com or find him at https://www.leevann.com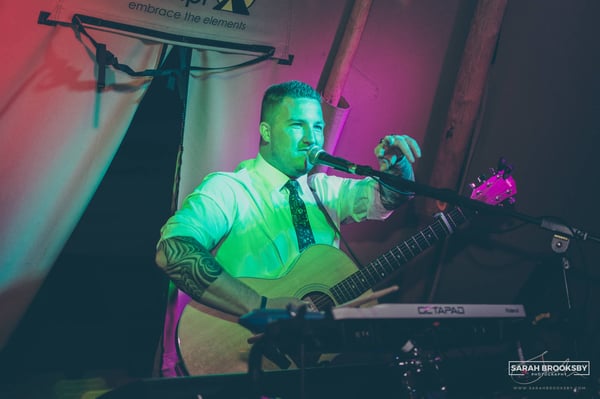 NAME:
Lee Vann

BUSINESS:
Norfolk One Man Band

PRICE:
Excellent

QUALITY:
Excellent