Mobile Newborn Photography Studio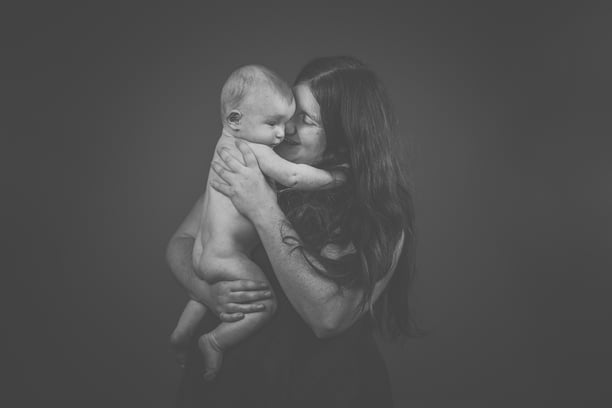 "We think it's hilarious that she weed in her daddies helmet as we were doing our studio session! We don't mind if you put them on the website, we think it's brilliant! Thanks for the photos from our newborn session, what an amazing job you've done, they are the cutest! We love them so much! How lush! Thank you hun!!! We've already used the photos as invites for her christening and they're so beautiful! They are so cute!!!"
Miss S - Norwich
Norfolk & Norwich Newborn Photography Studio Session - 2021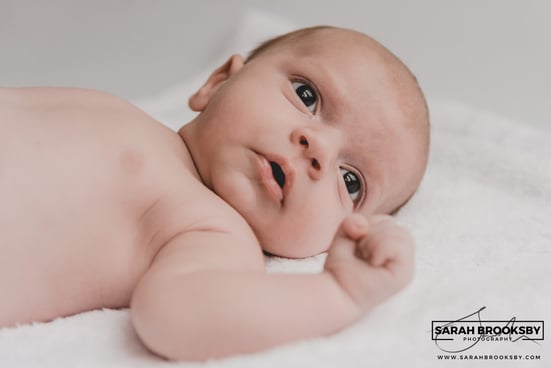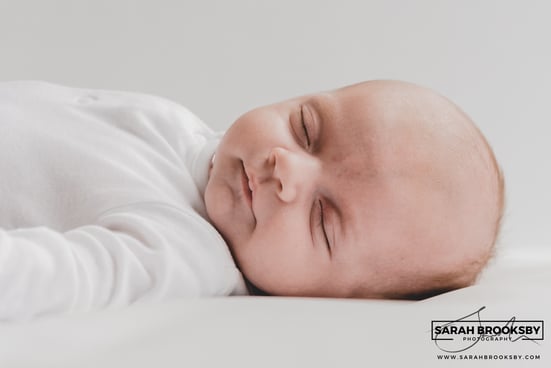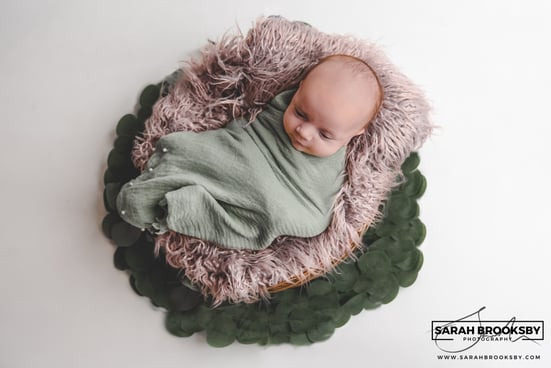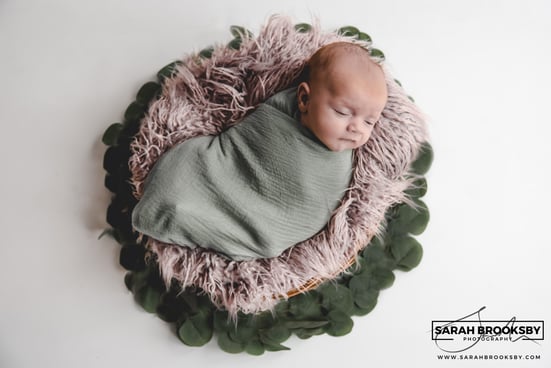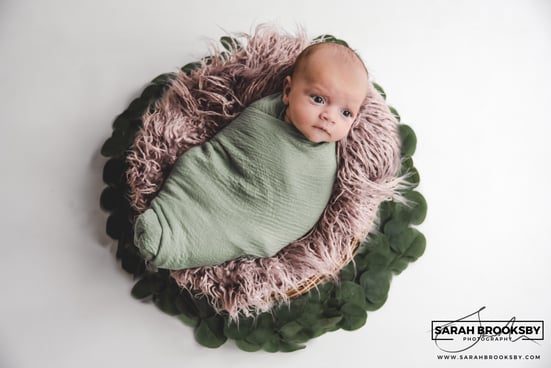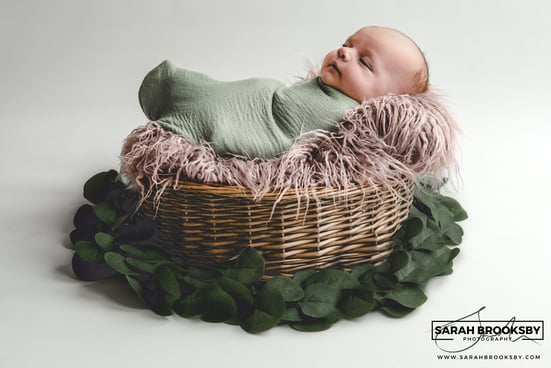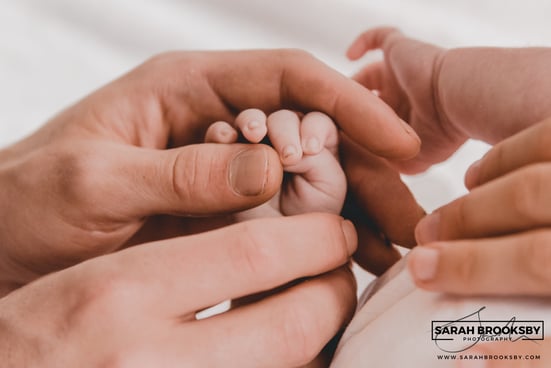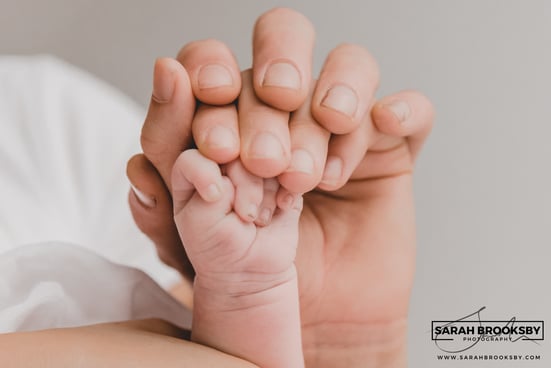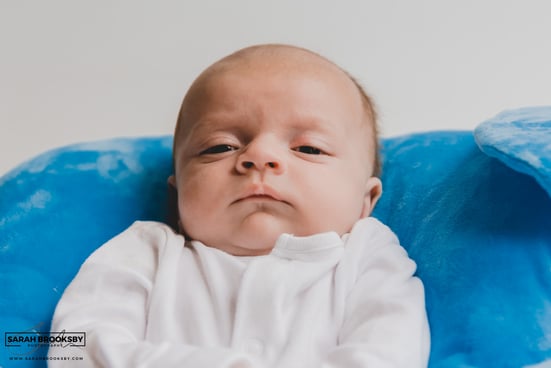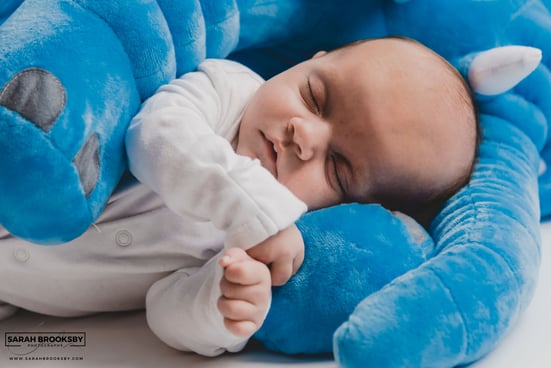 "She was really good with our newborn boy and so patient when he needed feeds or changing. We've already booked another studio session for his one year photos!

The packaging for the USB and prints was really lovely, she even managed to make a box in the post gorgeous!

We're so happy and his grandparents will love the prints for Christmas. We won't be using anyone else in the future, excellent service and a lovely experience. Thank you so much Sarah!"
Mrs N - Norwich
Norfolk & Norwich Newborn Photography Studio Session - 2021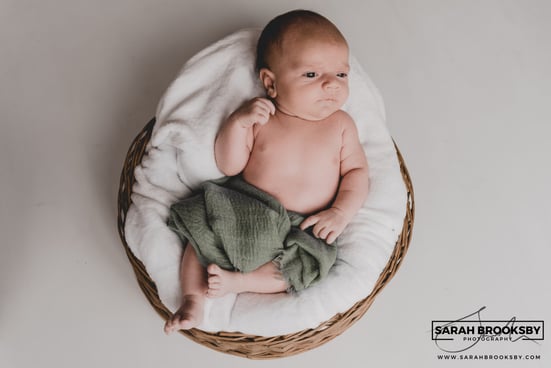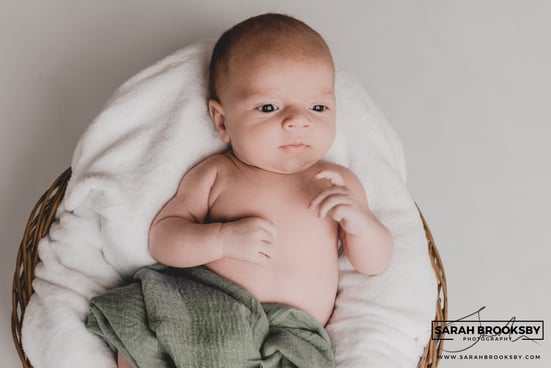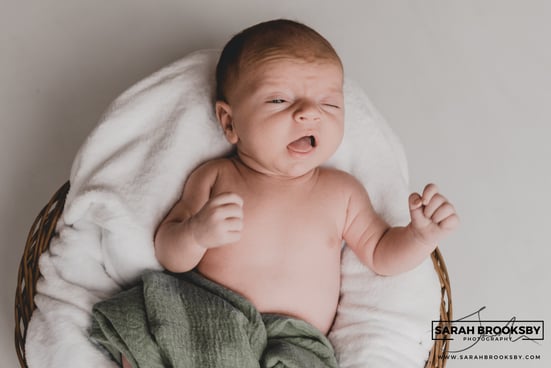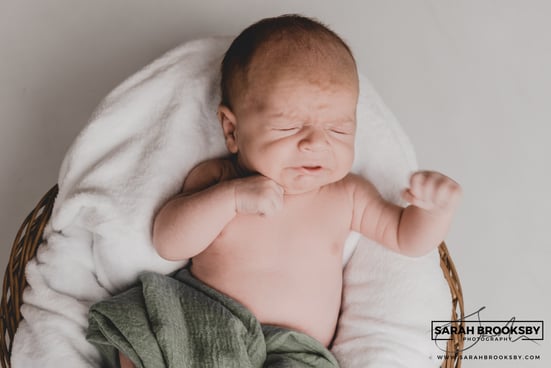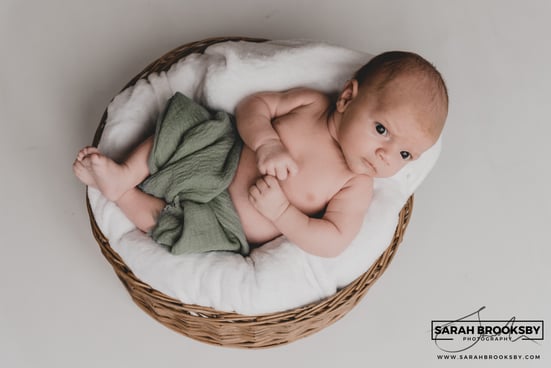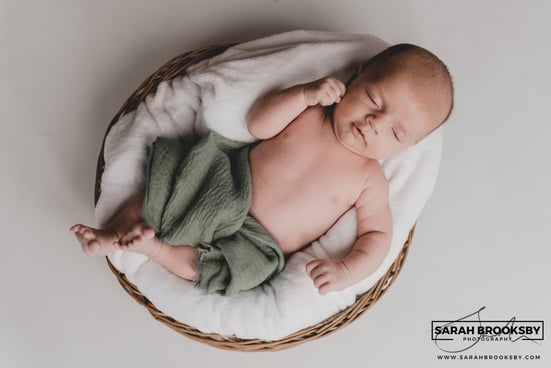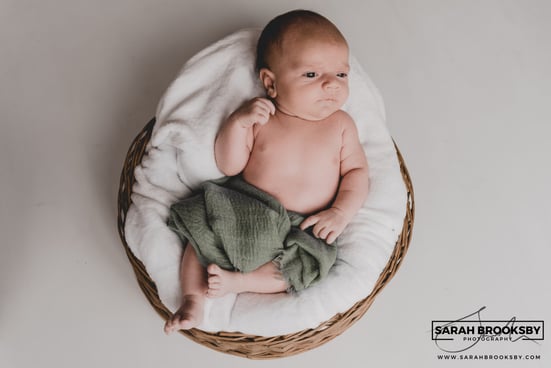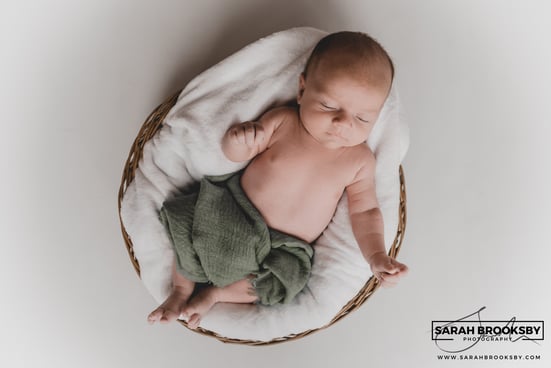 "Wow, wow, wow, these are so good! They're so beautiful, they're exactly what we wanted! I'm so glad we booked you! You've taken what we wanted and blown it out of the water - we never imagined them looking THIS good, the inspo pics we sent you pale in comparison to how beautiful ours our and that's more than I could have ever asked for! You're so good that my friends have all been asking who we used because they're jealous of my Instagram feed!

We're so grateful and we can't wait to have you back as he grows up! I knew you were the one when I saw your beautiful newborn sessions - I was after some really creative and modern pics that would make him proud when he sees them as he grows up. I didn't want any of the cheesy stuff and you swerved it all brilliantly! It was all so good and we had so much fun with you. You were so good with him on the day, you coo'ed and loved him, even when he was a pain in the butt, you stayed calm and were super chilled! We didn't expect you to be so good with him, he can be quite funny with new people and he's definitely taken after me with the social anxiety. You made him so comfortable and he's so relaxed in the pictures.

Thank you so much Sarah, we wouldn't let anyone else take his photograph now! You're our official family photographer - we can't wait to watch you follow his milestones as he grows up!!"
Miss L - Norwich
Norfolk & Norwich Newborn Photography Studio Session - 2021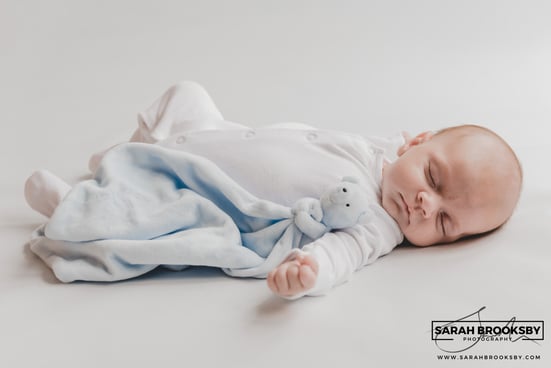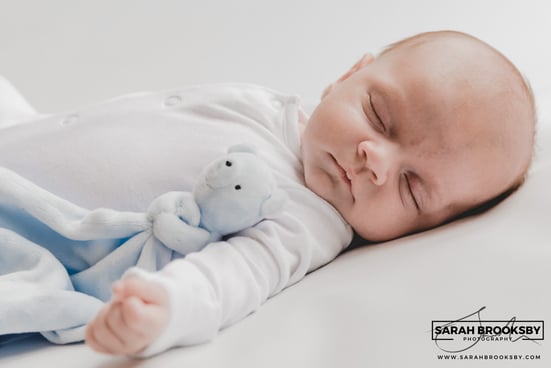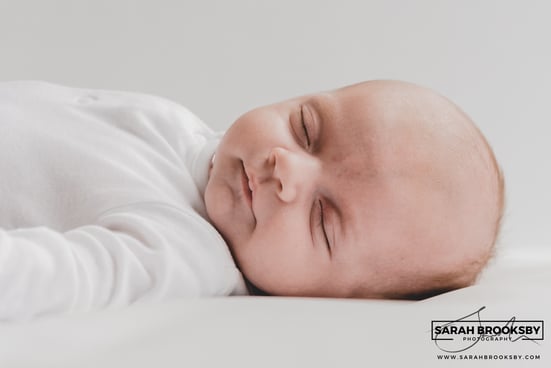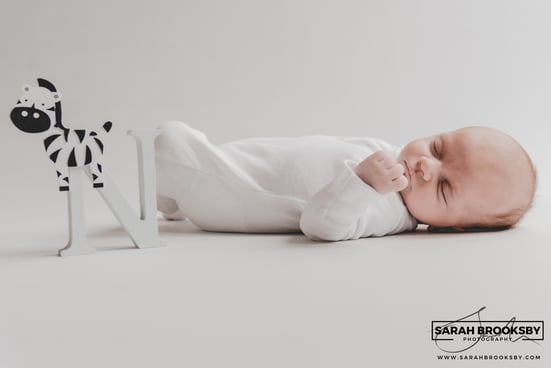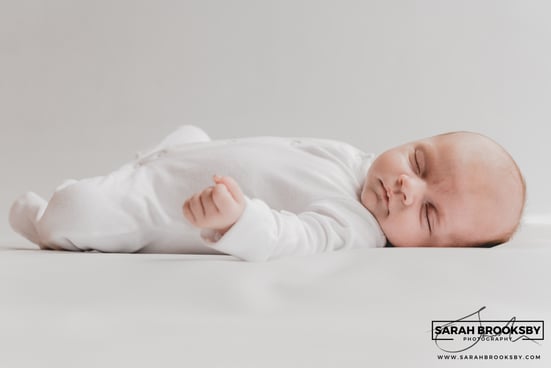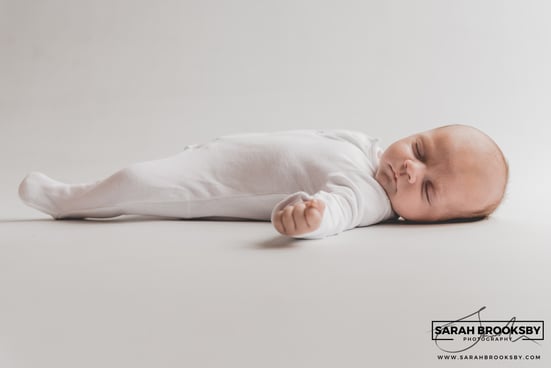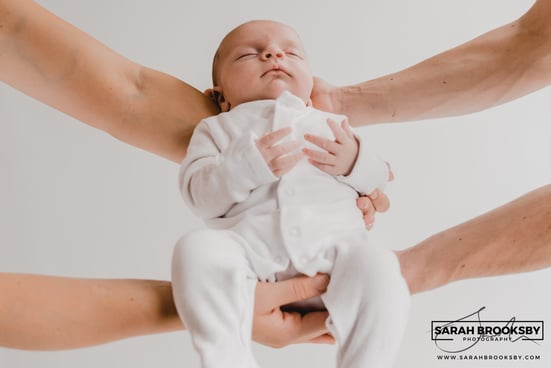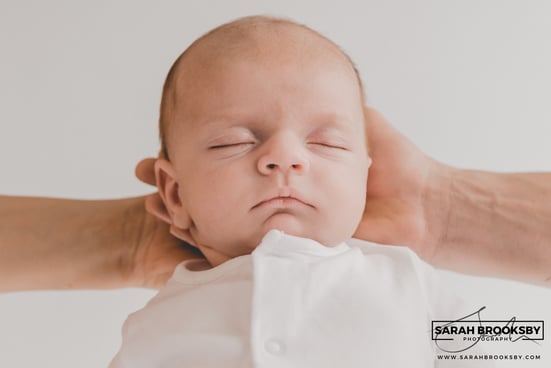 NORFOLK & SUFFOLK NEWBORN PHOTOGRAPHY STUDIO PACKAGES & PRICES
Multi Award Winning - Internationally Published Over Fourty Times - Experienced Professional
Triple Qualified - References Available - Fully Insured - Fully Registered - No Hidden Fees - Est. 2015

Mobile Newborn Photoshoots - Covering Norfolk, Suffolk, Cambridgeshire & Lincolnshire

✪ Tailored Photoshoot With Genuine Memories Behind The Images
✪ Mix of Candid, Natural & Posed Images
✪ All Images Beauty Retouched & Fully Edited
✪ Outdoor Shoots or Photography Studio Sessions Available

✪ Multi Award Winning & Internationally Published Over 40x
✪ Experienced Professional, Est. 2015
✪ Triple Qualified, Registered, Fully Insured, References Available

Mini Print Package- £399.99
Book More Time If Needed On The Day
Minimum of 25 Digital Images Included
Wooden Engraved USB Album
25x 6x4 Printed Images
5x Large Printed Images

Digital No Time Restrictions Package - £459.99
Completely Relaxed Session
Minimum of 50 Digital Images Included
Wooden Engraved USB Album

Unlimited Time Print Package - £599.99
Completely Relaxed Session
Minimum of 50 Digital Images Included
Wooden Engraved USB Album
Hardcover Landscape Photobook
50 x 6x4 Prints
10 x Large Prints


A minimum of 3 hours is reserved for each session to allow more time if needed.
Please do feel free to ask for more time to be reserved on your booking day if you think you will need it.
No extra charges for booking out a longer diary slot.
Lower per hour charge for overtime than the initial costs.
More prints available if you wish but never feel pressured to upgrade as I don't rely on sales!
Travel fees may apply depending on location - please provide your postcode when booking.
As travel fees are an estimate, any remaining unused fees after the trip can be exchanged for more prints or fully refunded.
ADD ON MENU - ADD TO ANY PACKAGE TO INCREASE YOUR LIMITS
Wooden USB - £49.99
Matching Wooden USB Gift Box - £24.99
25 x 6x4 Prints - £25.00
5 x Large Prints - £15.00
Canvas Print - from - £69.99
Hardcover Landscape Photobook - £99.99
Extra Postage - £9.99 Flat Rate
Large Canvas Postage - £POA


WANT MORE IMAGES? Any session can be upgraded for a small fee to include more images!

NO HIDDEN FEES - TRANSPARENT PRICING - BEAUTY RETOUCHED - UPGRADE TO MORE IMAGES - GIFT CARDS AVAILABLE
STUDIO TO YOUR DOOR SERVICE - TRAVEL FEES MAY APPLY - IN-HOME NEWBORN SESSIONS TO HELP YOUR BABY STAY CALM - NO PRESSURE SERVICE WITH EXTRA TIME AVAILABLE IF NEEDED


Seasonal Offers & Discounts
Discounted or reduced seasonal themed sessions may be offered in the winter subject to the availability and the discretion of the photographer. These time limited photography studio sessions will be announced on Facebook or Instagram - make sure you follow both to stay updated!

Choose Your Own Images:
After our session, you will get a proof album with all of the images from the photo shoot. You will be able to look through these and pick which ones you would like to keep! By popular demand, you can now purchase additional images from the shoot to increase the size of your album!

Additional Images:
Although you get a set amount of free images with each photography studio session by popular demand I am now offering clients the chance to purchase additional images from the proof album for very reasonable rates. With the average Norfolk price for upgrading to all images from a photography studio session sitting at an eyewatering £350 I'm offering industry-leading competitive prices! If you get your proof album and you can't choose between the images then you can purchase more at:

1 Image - £50
1-5 Images - £30 Each
5+ Images - £20 Each
Bundle Including ALL Images From The Shoot - £299.99

Beauty Retouching:
Beauty retouching is included for free with every newborn photography studio shoot as standard if you wish for it. Not every one does, so I only do this if I'm asked to do so.

Do you use the images online and on social media?
I always retain the full rights to use the images from any studio photography session to display my work to future clients. As a professional studio photographer, if you had no portfolio, you would not get any bookings and you'd soon be out of business and be forced to shut down. This is standard across the UK photography industry as the photographer owns the copyright to anything they produce. The photography studio prices do not come with any copyright to the images, for a quote excluding certain usage, get in touch detailing your terms & I will carefully consider your application & terms of booking.

Posing & Guidance - Candid vs Posed:
Some clients like to have candid and natural photo shoots, but others need a little more guidance on posing so no matter how comfortable you are around a camera, I have a shoot style for you! I offer fully posed & guided shoots where I take full creative control and I help you to achieve the sort of looks that you want. I use a camera with a digital screen on it so you can see the photos as we go and check how you feel about them as we take them! For those of you that are permanently Instagram ready, I'm always happy to step back and capture the shoot naturally, only stepping in for guidance where I feel it's needed.

Working With Children:
I have nearly seven years of experience working with children of all ages to help them enjoy and get the most from their photo shoot. I have several techniques that I use to keep it fun, fresh and easy - I like to capture natural emotions and create images with real memories behind them so it's never as simple as just "saying cheese!" I try to keep the kids engaged, active and enjoying themselves as it creates a far better album when they're having fun! Take a look at some of my behind the scenes posts to see how I work the camera with kids!

Canvas Prints & Print Products:
I offer several options for printed products that you can buy after your photo shoot.
Gift Cards
For anyone wishing to purchase a photography studio session as a gift - please get in touch with me to arrange a gift card. Each card is hand designed and tailored around the recipient of the gift and contains an expiry date which means the session must be claimed before the date mentioned on the gift card, which is usually 3-6 months depending on the type of session - for time sensitive sessions like newborn shoots, the time limit will be shorter to accommodate the session before the newborn becomes too old to guarantee the poses & images. If the session runs over this date, at the discretion of the photographer, this can be extended as long as the difference between any price increases is covered by the recipient.

Travel
Travel fees may apply outside of my base area - when booking in advance, due to the nature of the fluctuating fuel prices, travel fees are not calculated and invoiced until close to your date to prevent you having to pay more than you need. I only charge for the fuel, not for my time and I offer a partial refund if I used less fuel than expected after the journey.
Why do studio sessions cost more than other sessions on your site?
The pricing for studio sessions is higher than for outdoor shoots not only due to how much longer they take on the day, but also due to the additional overheads, insurances and fees associated with running a family or newborn photography studio and to cover the extra work required behind the scenes to edit the images as they demand far more time in photoshop per image than any other type of photography, including weddings! The images require much more time and work editing in photo shop to ensure that the photographs come out at the same usual high standards that my clients expect from my studio work, and that you see here online in my newborn studio portfolio. Studio sessions also result in far higher image counts than standard photography sessions which require longer sorting, proof selection, processing, editing, retouching, upsampling, exporting times, proof delivery, print selection and finalisation than usual.

Do you offer cheaper sessions?
For anyone looking for a cheaper session, check out my outdoor photo shoots - I offer family photography, pet photography, portrait photography and engagement photography, or follow me on facebook and instagram to keep up to date with seasonal discounts and last minute availability.

*Packages may change at any time to reflect overheads, utilities, transport costs, supplier pricing & inflation. To guarantee pricing and package contents, please book in advance during these uncertain times*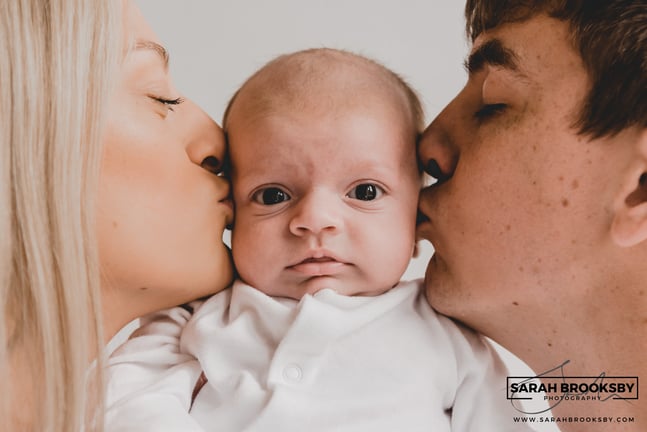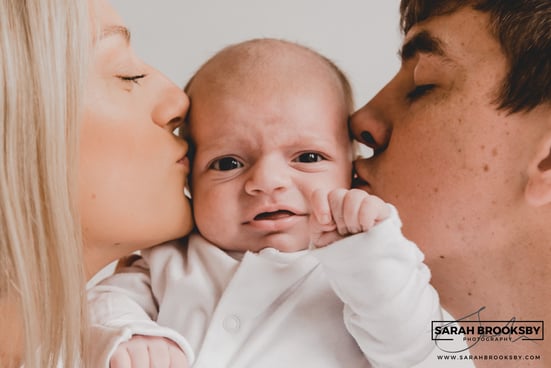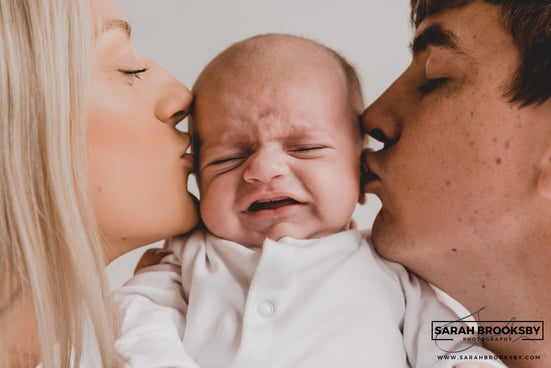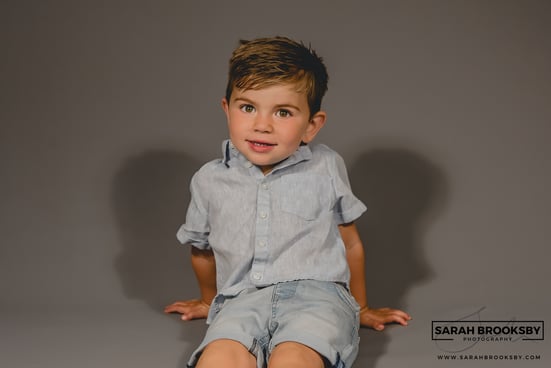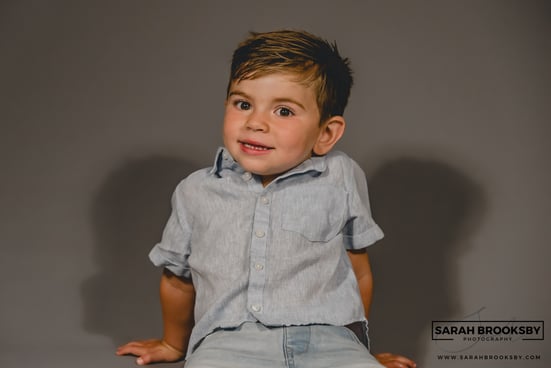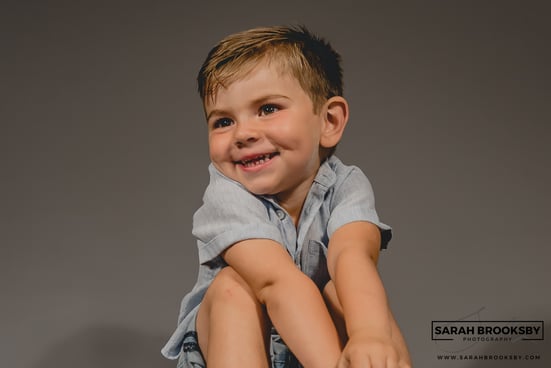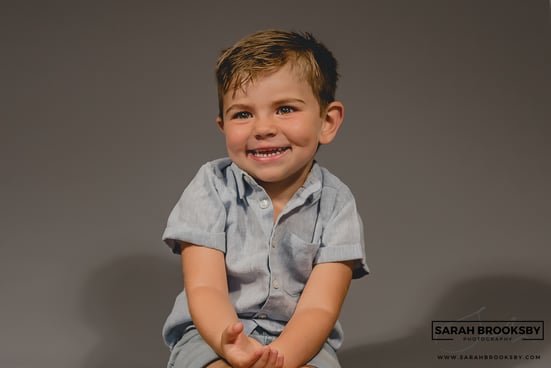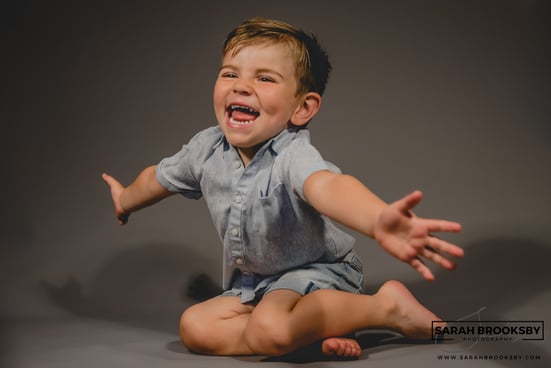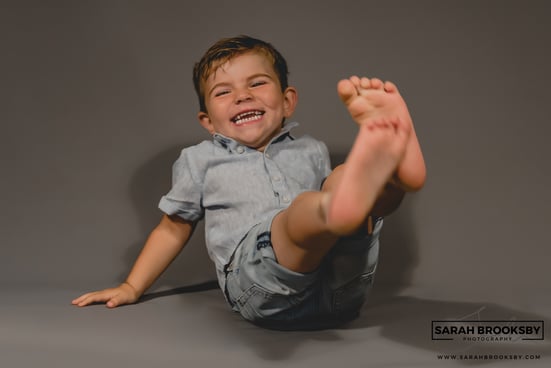 Follow For Updates, Seasonal Offers & Discounts
"We used Sarah for a newborn shoot recently and she was so patient with our daughter when she lost the plot halfway through the shoot! She ended up spending hours with us just waiting for her to calm down!

She was so gentle and kind to our baby girl that she actually ended up only stopping crying for her! She loved her so much that we wish we could keep her!

The photos are amazing and we couldn't be happier with them. We really appreciate the effort and time Sarah put into our album and the beauty retouching is beautiful!

We would highly recommend her to anyone! She has the patience of a Saint and the personality to match it too!
Mrs G - Thetford
Thetford Newborn Photography Studio Session - 2021
"Best photographer we've ever used, and we've used a fair few now. We've done this every year since the kids were born, but this year we're going back to Sarah!"
Mr C - Ipswich
Ipswich Newborn Photography Studio Session - 2021
"I used Sarah recently for a newborn shoot and the photos are OUT OF THIS FREAKIN WORLD! She came to my house for a newborn studio session and she spent the morning with me, giving me as much time as I needed to keep the little one calm! Total opposite experience to the first photographer I used, I'll be using Sarah again in future 😁 Definitely recommended, 5 stars!"
Mr B - Dereham
Dereham, Norfolk Newborn Photography Studio Session - 2021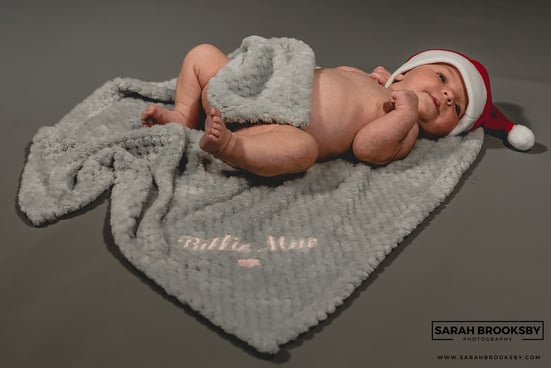 STUDIO SESSIONS

Follow For Christmas Sessions & Seasonal Discounts
"I bloody love my photos from our third studio session!

Joe looks so happy and chilled.

You are an amazing photographer!

If any of my friends want a photographer I highly recommend Sarah xx"
Mrs H - Norwich
Norfolk & Norwich Baby Photography Studio Session - 2021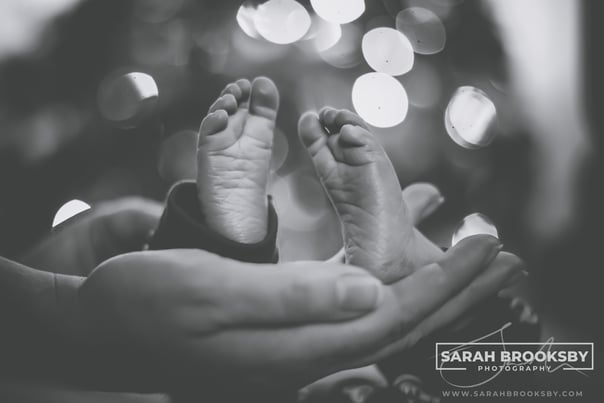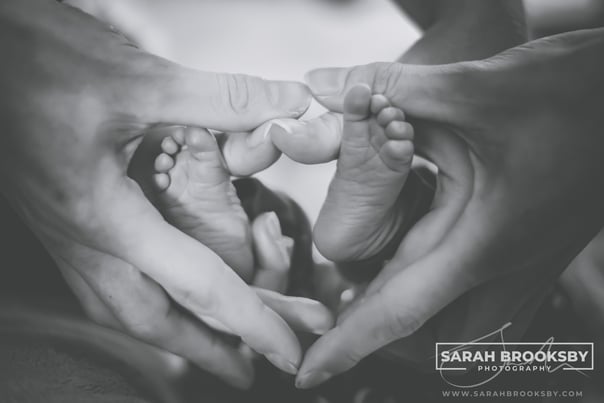 NORWICH PHOTOGRAPHY STUDIO SESSIONS
Internationally Published & Multi Award Winning Mobile Newborn Photography Studio Thetford, Norwich, Ipswich, Norfolk, Suffolk, Cambridgeshire, Lincolnshire, Essex & London
PROFESSIONAL PHOTO RETOUCHING - Fully edited album - All Norwich Studio Photo Shoots include optional gentle beauty retouching. Every photo shoot includes optional gentle iris enhancement, skin smoothing and spot removal services. Enjoy an album full of high quality, print worthy photoshop fixed images that still look natural!

QUALIFIED PHOTO EDITING SPECIALIST - Hand edited in house with my award-winning signature creative style and gently beauty retouched to perfection with a professionals touch

RANGE OF BACKDROPS - Black, grey, white and fabric backdrops to choose from in large, small and compact. Full wireless professional lighting system and wireless creative lighting system. Large or small reflectors and stands available. Full weighted system with sandbags for every stand. Size options to suit any size or shape - compact setup to fit most living rooms or extra large setup for larger spaces! Fully insured with public liability insurance to cover all Norwich Photography Studio services!

FIXED PRICE - No hidden fees or extras - all inclusive price with all images included in the price! No sneaky studio extras! Norfolk studio services with a fixed price!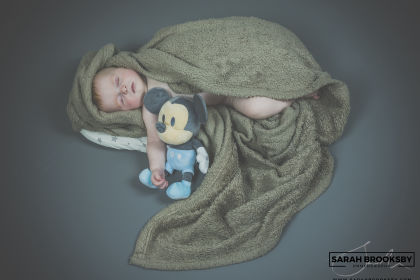 Follow For Updates, Seasonal Offers & Discounts
NORFOLK PHOTOGRAPHY STUDIO - BEHIND THE SCENES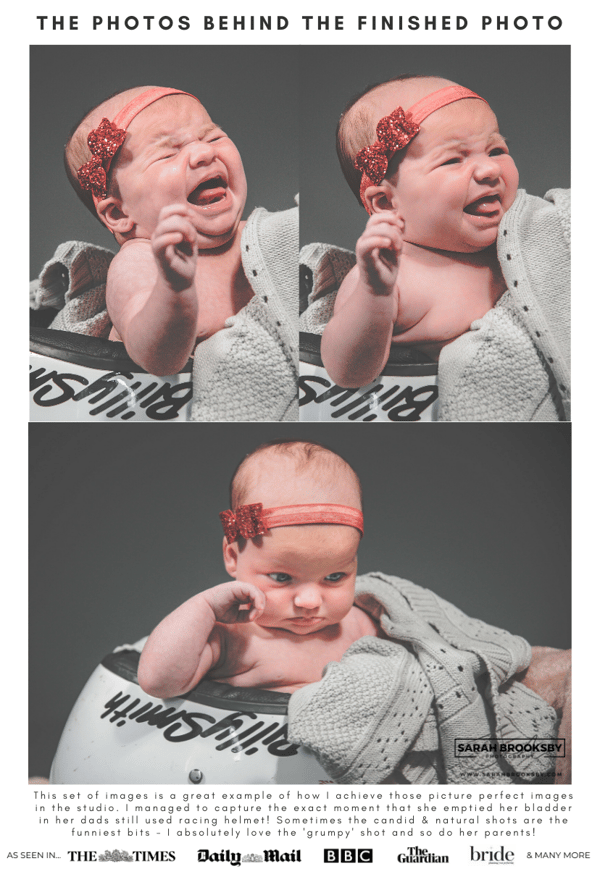 "Wee in the helmet"

This is an amazing trio of behind the scenes shots from a recent studio shoot - this beautiful little girl decided to have a wee in her daddies racing helmet!

Here's a little sneak peak at what goes on behind the scenes at a photography studio to get those picture perfect images!

Luckily her parents thought it was hilarious!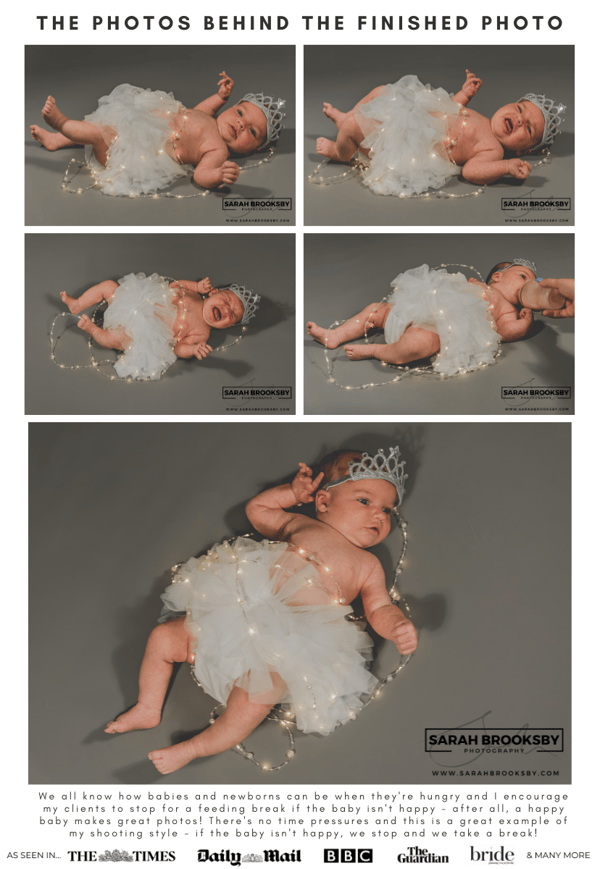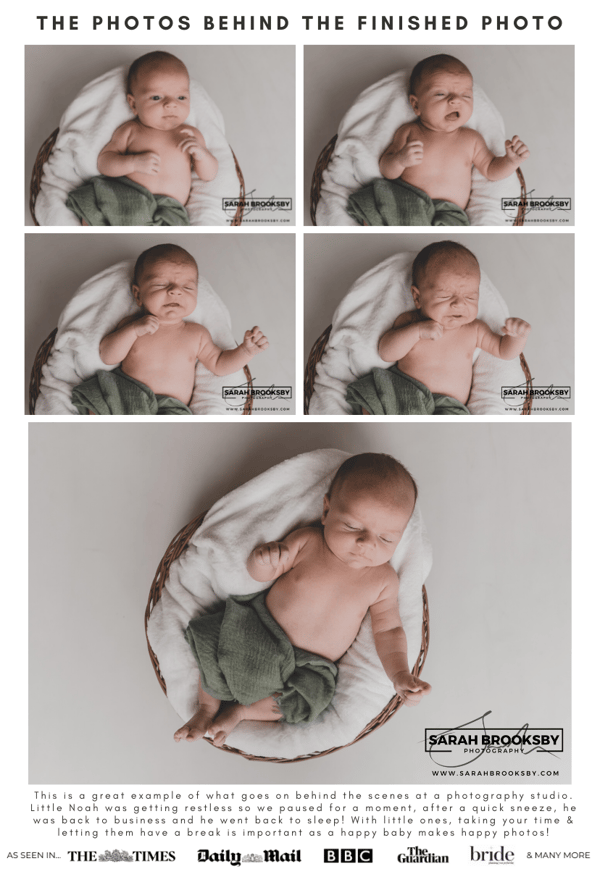 "Feeding Time"

This is a great example of how I work during baby & newborn studio sessions - I run a really relaxed and easy going service with no time pressures. If your baby needs to stop for a break or a feed then that's exactly what we do!

A happy baby makes great images and I want you and your child to be happy, safe and secure during our session so I'm very laid back and I encourage parents to stop for feeds!

This is a great set to show clients how a quick feed break can make the world of difference during a shoot - just look at that happy baby after a quick bottle!
"Sneeze Time"

This is a set of behind the scenes shots to show how a little time and patience gives you the best results with newborn photography! This little cherub had a studio session recently and he kept making strange faces - as much as his parents and I thought this was hilarious, this wasn't quite what they wanted from their shoot, so we took a moment and gave him a break and alas, after a good sneeze, he was back in action looking adorable and falling asleep!

Sometimes the behind the scenes photos are just as good as the main ones like in this case - his parents loved the candid snaps and wanted to keep them in the final album!

This set shows insight into my shooting style behind the scenes - by being laid back and going with the flow, you can achieve some beautiful images without piling the pressure onto the baby. A little break and a few minutes to have his sneeze resulted in some wall worth images, but if we'd have given up there and then, we'd have missed out on him falling asleep again and looking so cute! Newborn photography is all about patience and timing and there's no better way to achieve wall worthy images than in a laid back and chilled out environment!